Waiting on Motherhood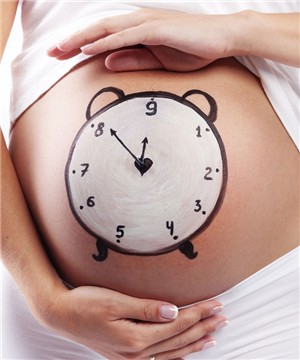 When you talk about motherhood you have all kinds of things in the mix. In a world of epidurals, potty training, temper tantrums, 'what to expect' chapters, baby showers, negative pregnancy tests….positive pregnancy tests….I don't know what I am tests. The world of motherhood is often elevated above all other female positions.
When I think of motherhood there are so many thoughts and feelings that come with it. I think of the sweet baby that we lost that was one of the first times in life I had to wrestle with Jesus and God on His plans vs mine. I think of how delicately I thought of life after. I think all of the times Haddon was dropped for fell of something and yet he is still pretty normal (no comments), and how Leland just about drove me crazy from all the crying but that his snuggles and snoring in my ear were priceless.
There is no doubt that motherhood is a taste of God's goodness and something that many of us hope for. Even after two rounds of child birth though, I am finding myself in a season of waiting for a new stage of motherhood. I have several friends who are waiting for their first child to bless them through adoption. Some who are pregnant are counting the weeks and reading ahead on their baby apps, and I know others who are watching the rest of the group pop up pregnant and they aren't in the place in life where they can start to 'try' for their piece of motherhood.
Waiting. Patience. Pause. Delay. Not Yet. One Day. Almost There. Its Coming. Hold On…..Wait……
I don't wait well, for anything, but especially for our son to come home from Africa. My constant prayer is that I would 'wait well.' I may be speaking that prayer, but the fruition of it is a totally different matter. So in this time of waiting I think back to Anna in the Bible and try to glean some wisdom from her, cause she clearly had it more together than I do.
And there was a prophetess, Anna, the daughter of Phanuel, of the tribe of Asher. She was advanced in years, having lived with her husband seven years from when she was a virgin, and then as a widow until she was eighty-four. She did not depart from the temple, worshiping with fasting and prayer night and day. And coming up at that very hour she began to give thanks to God and to speak of him to all who were waiting for the redemption of Jerusalem.
(Luke 2:36-38 ESV)
The beautiful thing about Anna is that she waited and she waited well for a VERY long time. These are some of the truths I can get from her in her waiting:
1.) Her Identity wasn't wrapped up in her. You'll notice it says she was a widow. Widows weren't really high ranking people in their culture. Their complete wellbeing was based on sons or son in laws. Her focus wasn't to remarry or find a way to regain status and security, but instead her focus was on the coming Messiah. So often, our entire identity is wrapped up in whether or not we are with everyone else. If we are pregnant with others are pregnant, or we feel as if we don't have worth because we aren't a mom or a wife yet. Our identity solely lies on the goodness of our Messiah, Jesus.
2.) She Worshiped. This is a hard one for me. My tendency in the waiting is to complain. To manipulate and try to make things go faster, or find other avenues or things I can do to get my end result. Again, the focus being on the end instead of the journey with Jesus. She worships. I'm sure some days were with joy and others with heartache and longing.
3.) Fasted and Prayed. Both of these disciplines remove our ability to do anything, and completely press into the purpose, plan, and will of God. It is an act of reliance on Him as the good and perfect Father who knows what is best for His children, and in His timing for us. It is an act of dependence, faith, and most importantly trust.
4.) Night and Day. It was a continual thing that she purposed to do. The only thing I do night and day is eat and that is because I like it and I choose to do it often. In our seasons of waiting we have to purposefully put aside our desires to plan and control, and instead choose to pick up our bibles, sit in silence, and meet with God. It doesn't come naturally. Waiting is completely against everything our flesh stands for. Our flesh wants now, here, with no sacrifice.
I will be the first (and Last) to say that waiting is a hard place to be. The silence is deafening. The yearning is sometimes unbearable, but the journey in the wait is where we are stretched to seek and meet Jesus in ways that we never have before. That we practice dependence and trust so that when the hour comes we can 'give thanks and tell all around us who are waiting' of the redemption, beauty, and marvelous work that God did in the midst of our waiting.
Its hard, and sometimes never feels like its gonna happen, but trust me…
There is beauty in the waiting, and strength in the journey, and joy in the Baby.
Praying that we all 'wait well' in whatever season we are in.