The Mommy War, Part 2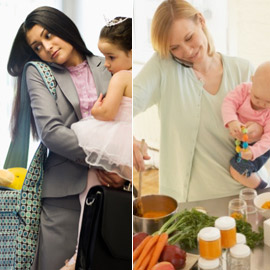 A couple days ago I wrote to all the Stay At Home Moms to hopefully encourage and challenge all of us who are in this season of life. If you missed you the post you can read it here. As promised, this is the second part of the series to encourage and challenge the Working Mom. My sweet and close friend Kim has written a beautiful letter that I think the Spirit will use to push and prod you over the next couple of days. Be encouraged and feel free to join in on the conversation in the comments below. Happy Friday friends!
" I am humbled and honored to share my heart with you, as a working-mom, even if there was a little peer pressure involved! A little about me, I am a wife to Isaac, a mom to two boys, Landen and Brooks, and an elementary school nurse.  I love Jesus deeply, while desiring to know and love Him more each day and have a passion for both children's and women's ministries. My hope is that this post would encourage & challenge you, as you pursue to become more like Christ while juggling your many roles.
Dear Working Mom,
First, I think it's important that we seek our hearts to answer two questions: Why are you working? And…Is this God's plan for your family? I think too often we find ourselves questioning what it looks like to be a wife, a mom, etc. without taking into consideration who He says we are, as His daughters. So, if you find yourself desiring to maintain the image of a successful business woman, to the detriment of your family or whose identity is consumed with ensuring you make enough money to keep up with our culture of consumerism…then, I would suggest that you have traded the gospel for the "American dream." In addition, if God has called you to stay home and you have been disobedient because it means letting go of a few comforts, remember He is your provider and is faithful to His word. Seek Him! As James instructs us, if you lack wisdom, ask for it and it shall be given to you (James 1:5). Pray for wisdom and if you feel led to work (because you feel called and/or financially there is no other option), you can then, do so confidently.
Be encouraged! God, the Creator and Pursuer of your soul has granted everything you need pertaining to life and godliness (2 Peter 1:3). Therefore, be assured that in Him, you can conquer each day, as opposed to simply surviving it; despite the demanding deadlines, balancing sick days, sharing household chores with your husband and racing through evening routines.
Be intentional! I sat in the pit of shame for a long time with my firstborn son. While I was at work, I was often overwhelmed with guilt, as I longed to be the one to physically meet his daily needs. Then, instead of spending the evening enjoying every moment, I grieved over the time I had missed or found myself bitter towards my husband. This was an ugly, exhausting cycle until one day a wise woman who had walked in my shoes, looked me in the eyes and said, "Yes, you are missing out on some of his big and little moments, so, be intentional with the time you have." I realize this isn't breaking news for most of you, but God used this one sentence to open my eyes to see the time I had with him was an opportunity to love, nurture & teach…not just hang on in tears until the next morning.
Be challenged! As moms, there is no distinction between what God requires of the stay-at-home mom and the working-mom. So, please do not use your working-mom role as an excuse to neglect your duties at home. Remember, you are a wife, first…a mom, second… and an employee, third. In all honesty, it is easy to sit in the camp of "entitlement." After all, you worked a full day, wouldn't it be nice to have a maid to clean your home, a chef to prepare all of the meals, a referee to end all evening quarrels and a little quiet time at the end of your day?  Well, not necessarily. Now, I understand there are times when we need help and that in and of itself is not a bad thing, but we are not entitled to it. After all, we are still called to be the manager of our homes, including instructing our children in the goodness and glory of our sweet King and protecting our family time. That's right, you have permission to say, "No," even if it means missing a bible study.
Please know that you are not on this journey alone. Find an older, wiser woman that can mentor you and friends that can encourage you along the way. Today, ask Him to enlighten your heart so that you may enjoy every moment. Thankfully, we are not called to be perfect and His grace covers where we fall short. "
Kim