Seeking Weakness in 2014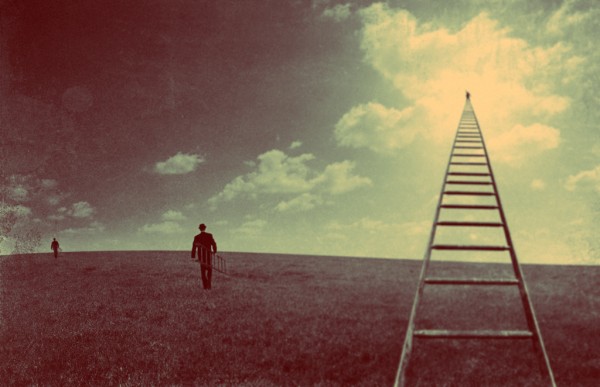 I don't know about you but I feel like I have been thrown into a new year with hardly any time to really swallow all that happened in the last one. My social media and conversations around me have all revolved around resolutions and new beginnings, and I'm lacking in being able to really add anything to the dialogue. Maybe its because last year left a mark on my soul that I am just now beginning to swallow. A year that I thought would change my life in so many ways…well it definitely changed but not in the way I thought it would.
So in my thoughts of stepping into a new year I'm kinda left hoping it wasn't like that last. That the pain and the scars that I'm carrying into a new year would heal and be replaced. In all honesty I'm feeling rather raw coming into a new year. I'm reading articles and posting of new years resolutions and I go down thinking yup, I could do that, oooo I should do that, I have a whole list of things that I would like to see changed in this coming year. I can read and try my hardest to not scream at the kids so much. To purposefully pursue my husband in the day to day instead of looking at a phone screen. I can search out the best 'Bible in a Year' app and commit to study and read every day. I could go on and on and really I whole heartedly plan on doing these things. All of these things. Maybe some of these things.
The resolutions and the dreaming of 2014 are in no way bad, but maybe its just in my nature…I know more than likely… most of the time I fail at them, and whose up for wanting another failure to mark to the grand list of other failures? And more energy is spent on focusing on the failure instead of the end product of the goal in the first place.
So much of my life is trying to get to the next step. Climbing the ladder of what seems to be success whether that be in my spiritual journey or just in what it looks like to be a better parent or wife or leader. And really the drive for the next step, the push to keep striving for the forward is exhausting. Sometimes it feels like an endless circle of getting there, to almost there, to right back to square one, and I really don't think Jesus wants us to feel like there is this never ending rung climb. Or does He?
Weakness is a hard thing to admit to. Our culture is against it. Majority of the things we pursue are the very things that make us great.  I mean as women we are suppose to be able to juggle the responsibilities, go for our dreams, while maintaining a balance of self, family, and work. The areas in our lives that are weak just mean we need to push harder, work harder, act better to overcompensate and hopefully with enough will power and discipline we can make the weak strong. It's a fight, it's a wrestle that holds our attention in the quiet moments of the day and the loud noise in our heads at night.
But what if instead of hiding or running from the weaknesses I chose to embrace and sprint toward them? What if instead of trying to climb the ladder we are to slowly step down from the pursuit of getting higher, bigger, better than we are?
And at the end of it all, I'm just not really that great. I am not that strong. I'm not that holy, I'm not really anything but broken and weak. But oh the beauty of being broken and weak.
"A thorn was given me in the flesh, a messenger of Satan to harass me, to keep me from becoming conceited. Three times I pleaded with the Lord about this, that it should leave me. But he said to me, "My grace is sufficient for you, for my power is made perfect in weakness." Therefore I will boast all the more gladly of my weaknesses, so that the power of Christ may rest upon me. For the sake of Christ, then, I am content with weaknesses, insults, hardships, persecutions, and calamities. For when I am weak, then I am strong."
The very need for a resolution is the very Truth that keeps me humble and my eyes stuck on the Truth that I need Jesus. And the more I recognize the need for Jesus, the depth of His grace overwhelms me. And really that is more of what I need…His grace. Him being all that I Need in life to where at the end of each day I can say He is all sufficient.. I know deep within that in my efforts to suppress the weak my strength is nothing at all. And when I bow my heart to my lowest of places is where it finally starts to beat with life again. A life that isn't centered on trying to make it to the top, or even the next rung.  I think we are living life backwards.
In my weakness, in my lacking, in my not enough there is this Jesus. He, despite me, pursues and loves and woos and disciplines my heart that on its strongest day is still paralyzed. And Because of Him, and only Him, there is this breath of release and a hopeful expectancy to what my weaknesses and His grace can accomplish for His Kingdom. It is probably way bigger than less yelling and finally making it through the book of Lamentations.