Screaming Silence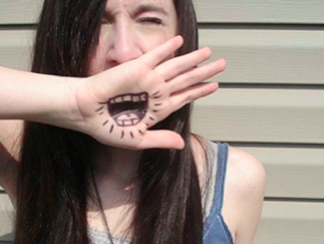 Shhhh………do you hear that? What do you hear right now? Is it a lot or nothing at all?
At this moment, I hear my pandora music station, the bubbles in my coke fizzling, an airplane overhead, our neighbors dog barking…..ALWAYS BARKING (I think he has managed to get in more of my blog posts than my family.) Needless to say even in my quiet moments, there isn't much quiet.
I use to get creeped out by silence and now I long for it. Where brotherly fights, toddler repeats, cell phone ring tones, and clicking of the clock stops.
Just. For. A. Few. Minutes
Quiet.
Still…..
My ears are sensitive now. I may have heard things before as I went through my daily life but now I HEAR them. It is a struggles sometimes to even have a conversation with Josh without a child interrupting or a call coming in. Sometimes I will have to stop and literally think to myself how on Earth God manages to reach down into the loud and constant noise in my life  to try to speak to me. Does he get annoyed at me dealing and listening to everything else around instead of Him? Does He get tired of having to scream when I should be seeking out time of quiet and silence with Him.
As you study spiritual disciplines you read about prayer and meditation, and with those come silence. I know that there is a need and even the command to seek the silence and presence of your Creator. I think of monks who spend HOURS in the quiet. Many of us think we could never do that, but is it we can't or that we won't?
When Josh and I were in student ministry he use to do this exercise with the students. We would all get together and build a maze with all sorts of obstacles that would cause the other team to fall. We would blindfold one student and assign them a 'guide' to help them through the maze. The other teams job was to make as much noise as possible. They would scream, use blow horns, bang chairs together to try to keep the hearer from listening to the guide.  It didn't take long for the student to either just stand completely confused because they couldn't hear, or there was always the courageous one who tried to make it through the maze without the 'helper' and ended up with a bloody nose and black eye.
As simple and straight forward that exercise was, we continue to walk through life much like them in the game. Blindfolded, bloodied by hurdles, and standing in the middle not knowing where to go with a headache from the noise and numerous voices screaming at us.
Lately, I have learned so much of God's pursuit of our hearts despite the distractions. My life can become so consumed with busy and loud things that I lose touch of the need for quiet moments of communion with my Savior.
I am thankful for a God that walks beside, in me, before me.
I am thankful for the moments that are still and he whispers, and the loud moments where He screams.
That is a faithful, intimate, and powerful God.
No matter how loud your life is right now, He is speaking. Are you listening?
[My Soul Waits for God Alone]
[62:1] For God alone my soul waits in silence;
from him comes my salvation.
[2] He only is my rock and my salvation,
my fortress; I shall not be greatly shaken.
(Psalm 62:1-2 ESV)