Is Christmas Stolen?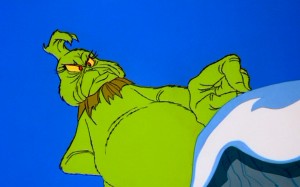 It seems like the joy of Christmas has been sucked out. The tinsel, pretty songs, and gifts seem bleek and trying extra hard to smile.
When it gets close to the holidays I get excited, but then there is a small part of me that gets very guarded. What use to be my favorite season as I have grown older has become one that is celebrated with a bittersweet spirit. As a little girl my favorite song use to be the classic Nat King Cole version of 'Chestnuts Roasting on an Open Fire.' It seems so romantic and perfect. But now it seems the one that resounds with truth and reality is Amy Grant's "Grown Up Christmas Wish."
This past week has left so many heartbroken, weary, and not joyful. There is an ache we can't shake, a fear that is more present than ever, loss that can't be replaced.
I often wrestle with God during this season. It seems the world spins into more chaos around Thanksgiving and Christmas, and because of the chaos there is more death, more violence, more of the things not so merry. I wonder if its just because we pay attention to those things more because its suppose to be merry. Or maybe its because the stress of the holidays propels so many into nights, days, moments where its all too much. I even had the thought, that maybe its a Spiritual warring thing. That Satan does everything he can to rip away the beauty of Redemption through our God as a baby.
The Answer? A little bit of all of it? None of the above?
So  I search, think, ponder wrestle.
Hark the herald angels sing
"Glory to the newborn King!
Peace on earth and mercy mild
God and sinners reconciled"
Joyful, all ye nations rise
Join the triumph of the skies
With the angelic host proclaim:
"Christ is born in Bethlehem"
Hark! The herald angels sing
"Glory to the newborn King!"
The world is wrestling. They long for peace. They are searching for light. They ache for healing and comfort. They are in the midst of chaos….hurting…..searching…….longing…….
Hail the heav'n-born Prince of Peace!
Hail the Son of Righteousness!
Light and life to all He brings
Ris'n with healing in His wings
Mild He lays His glory by
Born that man no more may die
Born to raise the sons of earth
Born to give them second birth
Hark! The herald angels sing
"Glory to the newborn King!"
The events that happened last Friday should press us into Jesus. The hurt of our loved one's empty seat at the table for Christmas, the quiet living rooms that use to hold family but now only remind us of lost relationships, the Cancer diagnosis that seems to be sucking not only the air but the glimpse of joy  this Christmas; It all should push us into Jesus.
It reminds me of Paul in Romans 8, 22For we know that the whole creation has been groaning together in the pains of childbirth until now.23And not only the creation, but we ourselves, who have the firstfruits of the Spirit, groan inwardly as we wait eagerly for adoption as sons, the redemption of our bodies. 24For in this hope we were saved. Now hope that is seen is not hope. For who hopes for what he sees? 25But if we hope for what we do not see, we wait for it with patience.
The ache, the nausea, the tears, the anger is the very reality that you and I desperately need Jesus and that reality causes us to worship and wait.
Many I think will try to drown the pain by more spending or trying harder to be better and love better, but our world remains broken and our hearts are still hollow.
There is never a more clear message this Christmas, Jesus is King and only in Him is there life.
The beauty of Christmas is that the central figure, Jesus, can not be stolen. He is the good, love, mercy, justice.
Thousands of years ago He came into chaos. Chaos just like what we are living in today.
He was born to bring the very things that we still are longing…grasping…clinging for today.
Himself. 
"Glory to the King!"