Don't Waste Your Motherhood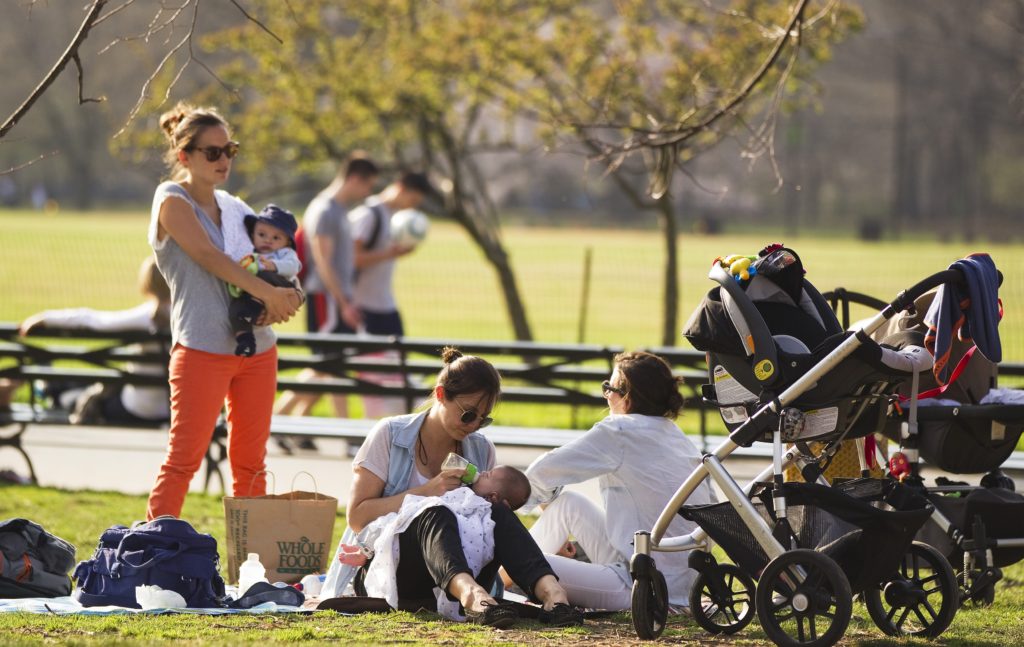 When Josh and I were first married we had some great friends the Bednars. We were serving in a new city, at a new church, in a new stage of life, and they were just a step ahead of us. As we were basking in the greatness of newlywed bliss they were in the throws of raising a toddler and preschooler as young parents.
One summer day I went with Brooke and her two kids to the park and like most women we took our spot on a bench and started our normal conversation about life and ministry. Then I was shocked by a new reality. Brooke had woman after woman come up to her and just start talking to her.
"How old are your kids? How many years apart are they? What all do you have planned for them this summer?" Then there was like this confessional time of hardship and ignorance. How raising kids is hard and although its one of the hardest things, its one of the best things life has to offer. Maybe you missed it, but these were complete strangers that willingly engaged in conversation and life. I remember going home to my husband and saying we needed to have kids because it was an automatic mission field.
Now that I'm wrangling three kids of my own, I'm happy to say that the opportunity hasn't changed one bit, and I thought I'd take the moment to remind, encourage and push us in the need to not "waste our motherhood."
What do I mean by wasting our motherhood?I think its a common thing that happens without us even realizing it.
1) We view motherhood as the defining factor of our value. This is when we get so tangled up in making sure our children have something to do every minute of the day. That their performance and happiness is the direct meter of our worthiness and success as a parent. The moment that you swap their broken souls 'happiness' for the Kingdom and Mission you have submitted to an unreachable god. There will never be ultimate happiness, protection, comfort, or success for you or your children. I see this so often in families that run their kids ragged with sports activities, extra curricular, library dates, and the list goes on and on.
2) We never seek out mom relationships outside of our church/small group/christian bubble. It is so easy to find a group of ladies in your same life stage that look like you and believe like you, and you never ever rub shoulders or invest into the souls of those who don't have a relationship with Jesus. This.Misses.The.Mission.Completely. Our influence, our love, our service stops when we stop seeking out the relationships of those in our neighborhoods and communities who don' know Jesus.
3) We join the majority in treating a blessing as a cursing. I totally get it, parenting is stinking hard. It shows the depths of our inadequacies and even our selfishness as humans, but how bout we stop talking like our kids are the worst things on earth? They are smart, curious, and passionate souls that we need to set examples and opportunities for being a part of the mission. You as mom set the play dates, make the calendar, have access to the invite list. You have so many opportunities to invest in your kids and encourage them to invite the neighbor kid to VBS, or the classmate over for a play date & ice cream. Your influence reaches farther than you think, and man do we need more moms willing to welcome in and show grace to other women. Instead of building walls around food choices, and discipline styles, we start cheering one another on in this really hard journey.
I'm pretty convinced if women who love Jesus would grow a little courage and walk over to the stranger to say hello it might be one of the most meaningful conversations of our lives. Or maybe we bite their tongues when they want to make a snarky comment about another moms parenting for some momentary pride burst, and more so than that, if we passionately remember and keep at the forefront of our minds that you (and your kids) in the midst of picking up toys and cooking dinner and breaking up fights and summer reading logs that there is a really important mission and…..you might just be missing out on it.
Our neighborhoods, cities, communities, families need more grace giving instead of judgment, more Gospel sharing, more encouraging wall posts and text messages, and more intentional conversations. Why would that not start with the women who have been shown the greatest love, sacrifice, and intentionality in Jesus?
Join the mission, don't waste it!
#dontwasteyourmotherhood #missionalmotherhood