Distracted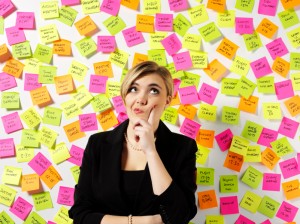 Normally I'm not at a loss for words. From my very first days of school I was constantly getting in trouble for 'talking too much' and constantly disrupting the class. I wish I could say it was a spiritual gift, but its not. But last Thursday night I was having a hard time for words.
Our two boys often try to use their dresser as Mount Everest. They pull out the drawers and climb to the top as if they are victors in some kind of outdoor extravaganza. Well last Thursday their mountain turned against them. As we were eating dinner with friends we heard a huge crash and then screams. The kind of scream that literally makes your heart stop because you know its coming for a plea of fear and pain.
As I rushed up the stairs I entered a dark room, with both of my boys under the dresser. Sometimes the darkness is scary, but there is something also good about the darkness is that you aren't exposed. But when the light, even just a little bit, starts to illuminate you see the damage that was done in the darkness, and that is exactly what happened.
As the light lit up the room, the image of blood, tears, and flesh came through. Trying to push our oldest into the bathroom, blood was everywhere, he was screaming, and the reality of the depth of his wound was shown. We rushed into the car and went to the ER trying to withhold as much of the bleeding as we could. The doctors confirmed it was too deep of a gash to glue and that he would need stitches.
In order to keep him from moving and squirming while getting the stitches they wrapped him up like a burrito to where only his little head was sticking out. His big beautiful green eyes were filled with fear and more so pleas for help. The doctor started to give the numerous shots of lidocaine to deaden the area before the real stitches came. He cried and screamed and there was nothing I could do but try to distract him.
I started talking to him, trying to get his attention off the needle. I found myself doing a poor rendition of "What does the Fox Say" that eventually Josh and the rest of the medical staff joined in on. I kept talking, trying to use words, stories, questions….anything to keep him from focusing on the pain he was feeling. Normally words aren't a hard thing for me….but that night they were. Trying to hold back my own tears and helplessness for my boy, I just kept talking, kept filling his head with something other than the pain.
Eventually we all got through the 11 suture ordeal and got home to rest somewhat in our beds, and I've thought some about that night over the last several days, and its been a bearing of my own heart in where I am so much of the time.
I'm distracted.
By words of others. By things on TV. By technology and social media. I'm completely distracted.
And in a lot of the same ways, I distract to not feel the pain. The truth that there are piercings and scars and things that hurt and its much easier to think on the other things instead of the deep scars bleeding inside. I know this has got to be one of the easiest ways that the Enemy pulls us away. If we are busy or not thinking on our need for a Savior or our hope in our healing, then we will walk through our lives with these open wounds and pierced souls until our body goes back to the ground.
Luke 10:35-38 tells of the story of Mary and Martha. " Now as they went on their way, Jesus entered a village. And a woman named Martha welcomed him into her house. And she had a sister called Mary, who sat at the Lord's feet and listened to his teaching. But Martha was distracted with much serving. And she went up to him and said, "Lord, do you not care that my sister has left me to serve alone? Tell her then to help me." But the Lord answered her, "Martha, Martha, you are anxious and troubled about many things, but one thing is necessary. Mary has chosen the good portion, which will not be taken away from her."
Even the women that had Jesus right in front of them were found distracted. Focused on tasks and words that ultimately had her miss Jesus. And I love how Jesus says that she had 'chosen the good portion' or the right choice.
It is so stinking easy to get distracted. Pushing away and denying our pain, our fears,  our longings, and instead of choosing to pursue Jesus in them we stuff and distract with people on TV, busy agendas, and words in media and people.
So as I continue to watch this little boy with his 11 stitches heal and become his normal self again, it is reminding me of my need for the sutures. My need for a Physician that heals wounds and makes things new.
Maybe you needed the reminder too. To stop running, listening, trying at everything else but Jesus. To Breathe and confess, and choose Jesus who is our overflowing portion.