Breathless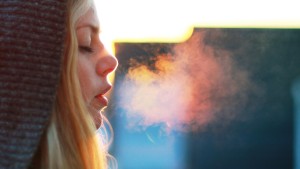 I haven't blogged in over a year, partly because there are other things vying for my time, but a bigger reason is the vulnerability that it brings, mainly from those that I know read and meet my words with criticism and judgment. That somehow in my wrestling through the ebbs and flow of life, that they get to deem what is worthy and right in my journey. So it was easier to be silent, its easier to shrink back and lose my voice so that theirs can drown mine out. But these last few days as I have been breathless I don't know any other way to process my next breath than to write. So this isn't really for any of you, and you can take whatever criticism and comment you have and make it another day, because today, right now, I'm just waiting for God to grant the breath.
We landed back on American soil Sunday night. There was a part of me that was so thankful to be home and finally hug my little people, but it didn't take long for me to want to be back in Africa. People acting out of their own entitlement at church. My oldest was just diagnosed with the flu. My dog had some kind of huge mass on her throat. And my littlest son was still in Africa.
Life hit hard. It hit and it took my breath.
I haven't really known what to think or feel in the last 48 hours. It ebbs and flows where I start to get back to regular life. The laundry and dishes, and grocery shopping. But its life with different breathing.
I have this picture in my head of a little girl I met. Her home was the orphanage that my son started out at. She was about the size of my Leland but much more skinny and frail. Her face and body were dirty, and her curly hair and cute little pug nose were covered in flies. She didn't smile or even blink. I didn't know her name, I didn't know her story. In the moment my main desire was to swat the fly away that was trying to crawl up her nose, but I didn't want to scare her. I didn't know what was allowed. I didn't know what to do.  I wanted so badly for a simple little sucker to lighten what looked like years of hurt,pain, and her own breathlessness.   How silly of me to think that a piece of candy would repair the scars of life. She is who took my breath.
I'm lost in how to look her in the face, in her sad and weary eyes, and then to come back here in my plenty. You can't look into the face of poverty and not be moved, mainly because that face is a soul. Her face comes to mind often and it follows with a huge lump in my throat and tears in my eyes, and well….no breath. I want to weep and then I want to scream.
It throws me into prayer where I wrestle and confess and repent of so many trivial things I breathed for before meeting her.
The acceptance and approval of others.
The cute pinterest projects that filled my home.
The endless amounts of clothes.
The pursuit of a comfortable life with comfortable breaths and comfortable plans.
I pray that God would continue to knock the wind out of me. That he will bring her to mind that I would weep, pray, breathe differently. I'm tired of wasting breaths that don't matter in eternity, and as lost as my soul feels right now, I know its breathing deeper than it ever has before. I know this because I feel Satan breathing down the back of my neck. Hes been after me trying to steal my joy, my worth.
So in my long nights where I'm fighting jet lag, and I'm left with nothing but quiet I count my breathes, slower and deeper now.
I exhale my paralyzing fear and inhale a steadfast hope.
I exhale tired and weariness and inhale redemption and rest.
I exhale failures and inhale peace.
I'm learning to breathe a bit different these days in hopes that one day soon her little breaths will be met side by side the breaths of a mom and a dad's love, protection, and care.
I so deeply want my breaths to matter, that when I take my last one here on earth that there are marks of Jesus left on my children, on my church, on my community. I want my breaths to echo that of eternity and in order for that to happen, God himself has to take my wind and hold it for a second. He reminds me that He is the giver, He is the purpose, He is the depth of my breathing.
Breathing deeply,
Jacki