Ask, Seek, Knock……Is Jesus a Liar?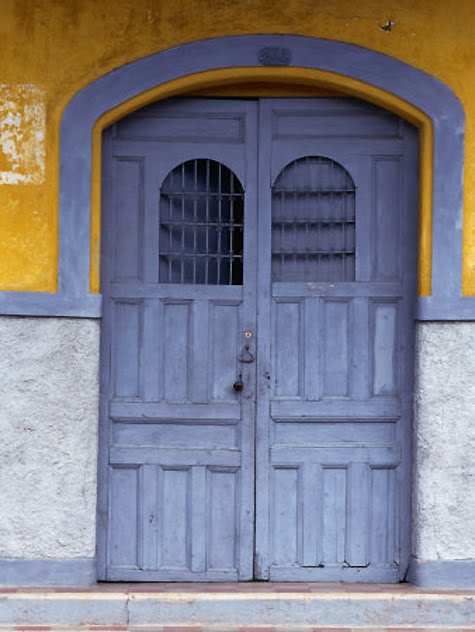 In my years of trying to understand God and failing at trying to grasp these words like 'sovereignty' and 'holiness'…or my favorite one, 'sanctification' I find myself sometimes wondering if Jesus is a liar. Whoa, thats right I called Jesus a liar. And if Jesus is a liar, then because Jesus is God, then God is a liar and God being a liar isn't really what is taught in Sunday school.
I argue with God a lot in my head. Every Day. all the time. That God is working everything for our "good" but so many things that go down aren't "good." I know that He created and is in control of all things, and sometimes life feels so utterly out of control.
So I am studying Matthew 7:7-11 and again this wrestle, this thought of 'nu-uh God' came across as I was reading.
"Ask, and it will be given to you; seek, and you will find; knock, and it will be opened to you. For everyone who asks receives, and the one who seeks finds, and to the one who knocks it will be opened. Or which one of you, if his son asks him for bread, will give him a stone? Or if he asks for a fish, will give him a serpent? If you then, who are evil, know how to give good gifts to your children, how much more will your Father who is in heaven give good things to those who ask him!
(Matthew 7:7-11 ESV)
So clearly we get this idea that from verse 7 there is importance to asking, aka prayer. There should be persistence in humbly coming to God, seeking Him and His character and will, and knocking…well whatever knocking is. Then Jesus continues to say those who do these things (ask, seek, knock) will in return receive, find, and an open door.
So, my question is? For how long? Does my non answer, closed door mean I did it wrong? And if I did it wrong, will he let me know where my error was so I can try again? Does the still closed door mean to try a different door or to keep knocking?
Then Jesus continues on to say, that because God is the beautiful gracious Father in Heaven he wants to give good gifts. Just like I want to constantly overload my children with toys that I think will give them momentary ecstasy. So God, who is holy, and perfect, and doesn't have temper tantrums, or conditional love wants to give good things to those who ask.
But I asked. I knocked for a really long time…..like my knuckles are calloused from the "thump-thump thuda thumps" on all possible doors present. And still…..no answer. no receiving. no open door.
I wish I could say that I feel this way about just one thing in life, but its nots just one, its a slew of things. Like the stagnant period of waiting on our adoption that beginning to reek of impatience and frustration. Or how my sister is still on the transplant list. 2 years later and she still has the failing and weak heart she had when diagnosed with her disease.
It seems like even in the persistence of asking, seeking, knocking, there is still this underlying question of, are you serious? Did you mean what you said Jesus?
As I read and studied and read and dug, I came with a couple of conclusions.
1) Jesus isn't a liar. — Although things often don't make sense, if there is going to be a placing of untruth, it is in my unfrail and constaly waivering emotions and thoughts. I'm thankful that Jesus is constant, and that His Word is constant even when I want to call Him a liar.
2.) I looked up this passage in the other gospels and found that in Luke's account, He said "how much more will the heavenly Father give the Holy Spirit to those who ask him!" (Luke 11:13 ESV) The Spirit and His ministry is the answer to our prayers, not our end result that we are asking for.
3.) The focus of the text isn't on the asking, but on the 'good.' The greek word 'agathos' meaning "intrinsically good, good in nature, good whether it be seen to be so or not, the widest and most colorless of all words with this meaning."
I can say that in the two instances that in persistently asking and wrestleing with the timeline and well being of our son in Africa, as well as the opportunity for my sister to recieve a new heart, that I haven't been 'given my answers.' I will say that in my good days, and even more on my not so good days I met by the Spirit. That in my asking for mercy and grace for my sister and our son, and as I release any ability to have have any kind of control on their outcomes, I know that God is holding on tight as I wrestle with Him. Much like the story of Jacob.
Would getting on a flight tomorrow to go pick up our son from Africa be good? Absolutely! But He isn't done showing His goodness  in the waiting. His Spirit is comforting and teaching trust in a way that I have never experienced before.
Would a phone call from my parents saying "its time for Rachel's surgery" be good? With tears in my eyes, YES! But He is showing an eternal goodness and plan in the sovereignty of each and every breath granted.
I really think Jesus was talking more of the beautiful communion with our Father and tasting His goodness than a physical answered prayer.
Ask and He listens.
Seek and He will meet you.
Knock and Find His Goodness.
He is not a liar…….He is so SO good!