A Bittersweet Mother's Day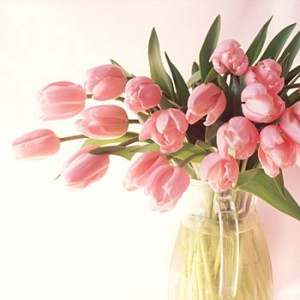 In 2007 my view of Mother's Day changed. It turned from a day that I would celebrate my mom, and take the time to pick out flowers or the typical mom frame, into a day of loss and emptiness. It was a reminder of the child whose life was cut so short, and that wasn't able to to bring to fruition my title of 'new mom.'
This Mother's Day I am feeling a bit of the same uneasiness. It is bitter and it is sweet.
I am so thankful for my boys and the blessing that God has given me in showing my need for Jesus in the midst of both their and my brokenness. I am thankful for grace that only He can give as day after day the routine of toddler fits and fights over toys becomes the last straw to an almost lost sanity.
This morning I was a mad woman with a mission. I was going to clean, scrub, wipe, mop, shine my house clean. I was done about 10:30 and all I wanted to do was absolutely nothing. I made lunch and then nap time rolled around. Josh had left for a church event, and so I thought I would try to have the boys lay down with me in my bed to try to take a nap.
There was lots of giggle. Lots of little toes and toe nails scratching my legs and side. After the giggles calmed down, I had two sets of eyeballs looking at either side of my head. Big green eyes on one side. Big Brown eyes on the other. Their fingers at random times would touch different parts of my face, and after a while there was the rhythm of their sweet breathing as they stepped into dreamland.
I laid their listening to their breathing and it was sweet. I thought of all of the women that told me that motherhood is hard, but worth it. Often times I don't stop to smell the 'worth it' part. I thanked God for caring for my children, for loving us all and holding our family together, and for simple things that we take for granted like, 10 fingers and 10 toes.
Then it got bitter. I thought of this faceless boy in Africa. His story is one of pain and loss, as every orphan is a product of pain and loss. I thought of how he has no mom to cuddle with, no mother to wipe his tears from his face when he falls, no mommy to scream for in the dark of the night. He is motherless this mother's day. I pray for God to protect Him. To protect his tender heart and soul as he is scared and lonely. That through my tears and simply longing heart, that the Spirit would show him that He is wanted. That there is a mom tossing and turning in the night wondering and praying for him, and more importantly that there is a God who is going to show Himself to him in a beautiful story.
I am pretty sure that others are tasting this bittersweetness as tomorrow approaches. There are some who are in the same boat as me who are waiting for that child (whether their first or third) through the blessing of adoption. There are some who lost a child due to miscarriage, stillbirth, or maybe a son or daughter whose life was just simply cut too short, and now mother's day is a reminder of that mommy-ache. There are women who dread this holiday because it is a reminder of how they can't produce a child from their own womb, and then there are others whose mom isn't here to celebrate for the first time or thirty ninth time.
Sometimes I wonder if the cards and flowers are really worth some of the pain and aching that women experience on Mother's day, but this I do know: For some tomorrow will be bitter, and for some tomorrow will be sweet, and I guess for the rest of us it will be bittersweet. But the beautiful thing about it, no matter where we are on the spectrum, is that Jesus is in the pain and in the joy of tomorrow. That He cares enough to comfort you and rejoice with you as you are a woman created to bear His image, whether as an 'official mom' or a mom to countless others she comes in contact with.
The thing we celebrate tomorrow is not the ability to parent well or have children. What we celebrate tomorrow is how as women we get to reflect the character of God. As we show grace, as we sacrifice for others, as we care for the hurting, as we challenge the younger and gain from the older. As we love others as unconditionally as we can, and as we seek our Creator to form, shape, and mold us in trial and in victory. We don't need a birth certificate for any of this.
As we celebrate tomorrow, lets love with tenderness and compassion those whose taste is bitter, and lets celebrate and reflect on His goodness in our brokenness. Happy Mother's Day.