A Beautiful Year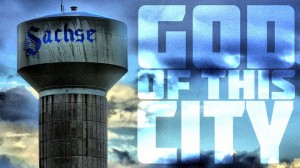 One year ago today, I was scared, nervous, expectant, and hopeful as Josh preached at Sachse's First Baptist in view of a call. We walked into the church that I had once attended in college for a short time, shook hands, smiled, and prayed that God would give clarity and blessing.
I remember it as if it were yesterday. He preached in the morning and then again in the evening. We then had to leave the sanctuary and sit in a little room until the votes were tallied.
A knock on the door and the words "You're our new pastor" bout instantly made me want to throw up and shout with excitement. We grabbed the boys and walked down the aisle to the stage as the sweet church cheered and clapped and whistled. I still get butterflies in my stomach thinking about it. Josh said some kind of thank you and then we all dismissed to the gym for food and celebration.
There were lots of hugs and people introducing themselves. My face hurt like it did the day of my wedding from smiling so much. It was an amazing day in our life, marriage, and ministry. But…that was just the beginning. God has been faithful and gracious these last 365 days as we have tackled our first year of the pastorate. I can't tell you how incredibly proud I am of Josh, and His dedication to seek and know Jesus and proclaim the Gospel in our city.
So to commemorate this beautiful day I made a list of my top ten memories of the past year. I look forward to the next year….no Decades of God showing up in His Bride.
The First Year: (In no particular order)
1) I taught my first ever VBS week with a sweet new friend. I was scared out of my mind, but I did buy a cool straw hat for an accessory.
2) We had our first ever, She:Conference where we had over 100 women come study the Word and chat about how it can change their lives.
3) The Start up and crazy work of the Crossroads Motorcycle Ministry that is now feeding so many families in our city
4) The beauty and realness of our new post-abortive ministry. I have never felt so impassioned and on fire for women as I have through this study.
5) Picking up trash on the side of the road with our small group members and screaming at a bunny thinking it was a snake. (no comments please)
6) The beautiful friendships that God has blessed us with of compassionate and attentive people to do life with
7) Sending off 100 pillowcases to China thanks to Mrs.Janice's mad sewing skills
8 ) Our 'Nigh of Hope' that we hosted with Pat Layton and Shari Rigby where we had one of the most moving and beautiful altar calls I have ever been a part of.
9) Our Christmas and Cider morning where my whole family came to worship with us, and Haddon ran into a pew and got a black eye. (again no comments please)
10) And last but not least, the wonderful and epic experience of the great Olan Mills pictorial directory photo-shoot. (That is all I need to say about that one)